It's hard to believe it's been 47 years since the days when Martin Luther King, Jr. marched the streets to bring about equality for the African-American community. While his words and deeds came a decade before my time, his impact is legendary, even on the younger generations that never witnessed the devastating racist segregation that occurred during his time.
"I have a dream that one day this nation will rise up and live out the true meaning of its creed: We hold these truths to be self-evident, that all men are created equal."
We have made incredible progress in the quest and fight for equality; but I also know that we have much further to go.
Racism is very much real in today's world and society. The American Anthropological Association describes race as a "powerful idea and an enduring concept, invented by society." Do you agree? They also say that race "has fostered inequality and discrimination for centuries, as well as influencing how we relate to other human beings." I couldn't agree more. Race is something that man-made, an idea that we created, that one person's life has more meaning than another's.
What can we do to help reduce racism in our own neighborhoods and communities? Here are a few ideas.
Befriend someone who is a different race than you
Celebrate differences by attending a multi-cultural event
Be mindful of your initial responses, reactions, and beliefs about other people
Get involved – Take a stand for others (advocate, volunteer)
I know that many of today's citizens believe in equality for all – regardless of race, religion, gender, or sexual orientation. It is through each and every one of us that Martin Luther King, Jr.'s dream lives on. It is through our continued pursuit of equality that his dream remains alive.
Do you think race impacts your life? Check out some of these infographics about racism in America.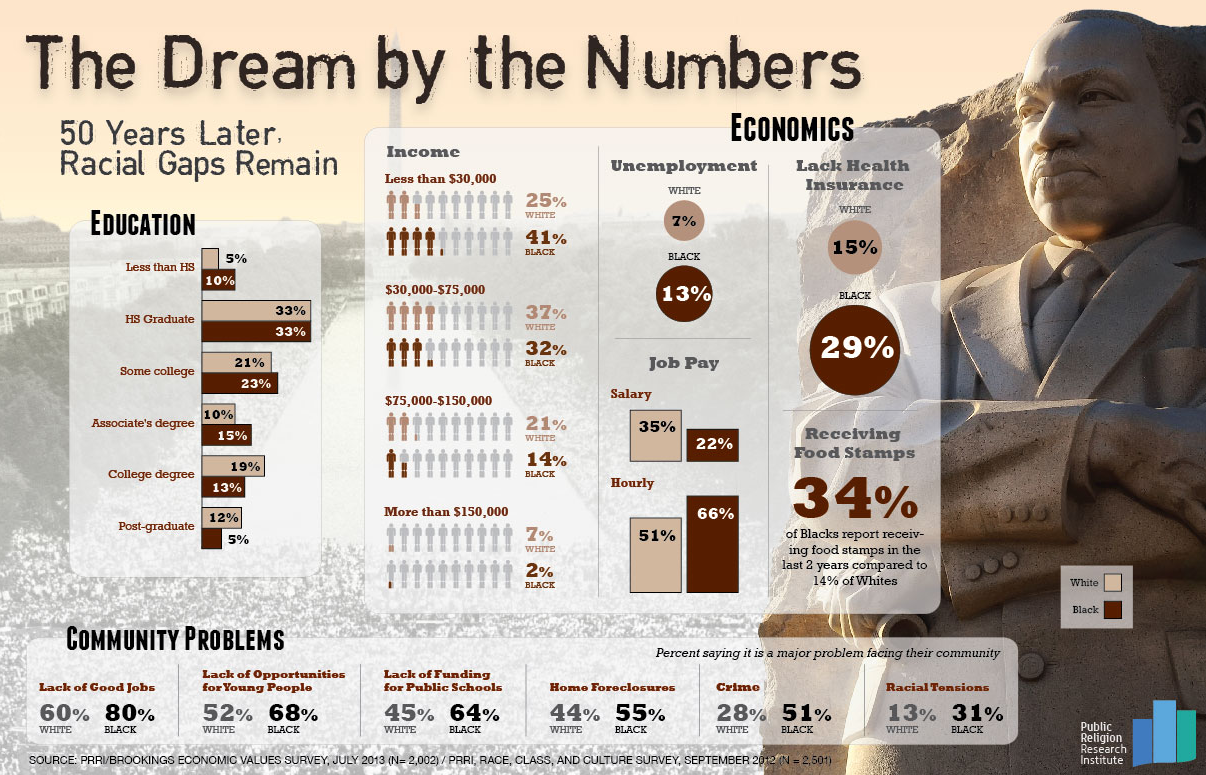 How has Martin Luther King Jr.'s dream impacted your life? Share below.